New Advanced Demo and Tutorial
Being an independent studio and team of 2 people, anything we create, we try to use it for multiple things. Art assets are an easy call, as they can all be reused for advertising the product. But in creating a demo, we also wanted to use it for a tutorial in the main game. After our first two attempts at creating a demo, we decided to go back to the drawing board and see what we could come up with.
Step 1) Downloaded and reviewed many current demos, like Wet, Devil May Cry 4, etc.
Step 2) Made notes on the various demos then compared the notes for each demo.
Looking at the various demo Teri came up with the quote "Advanced Demo" and "throw you in front of the bus" factor. The current successful demos
advance
you into the middle of the game, at the height of the excitement factor, to really give you a good idea what you can get in the game. The other part they do is throw you into the heat of danger and force you to react, while giving you simple graphical instructions and rewards.
After seeing this in game demos, we then looked at what each game is about. What the fun factor is. In most games, it's about the game play itself or scenarios they put you in. Our game being character focused, the fun factor is playing a character in a story and playing your part. So we needed the players to experiance each character, what makes them unique, fun and cool.

So we followed the new format and created a new advanced demo and tutorial, giving the player simple instructions, time to learn some of the deep game play and then throw you into the heat of it to see how you do. As well you get a level 92 character to play, to really feel the full power of each character.
Here is a preview of what to expect!

Click on the image to play the video.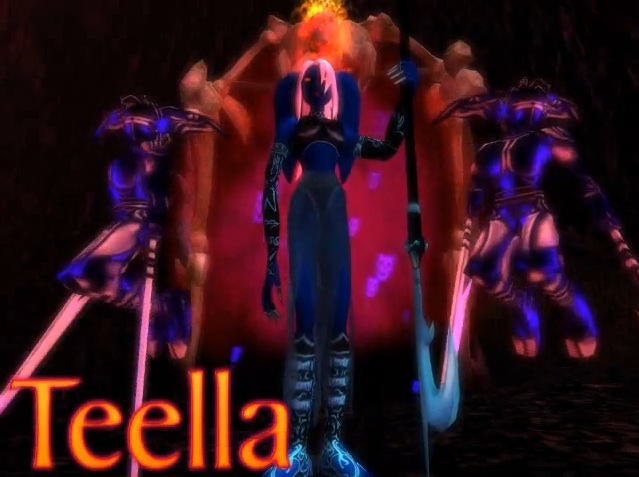 English 简体中文版 Nederlands Français Deutsch Ελληνικά Italiano 日本語 한국어 Português По-русски Español
KrabbitSoft Studios Inc. Copyright © 2000-2009 all rights reserved